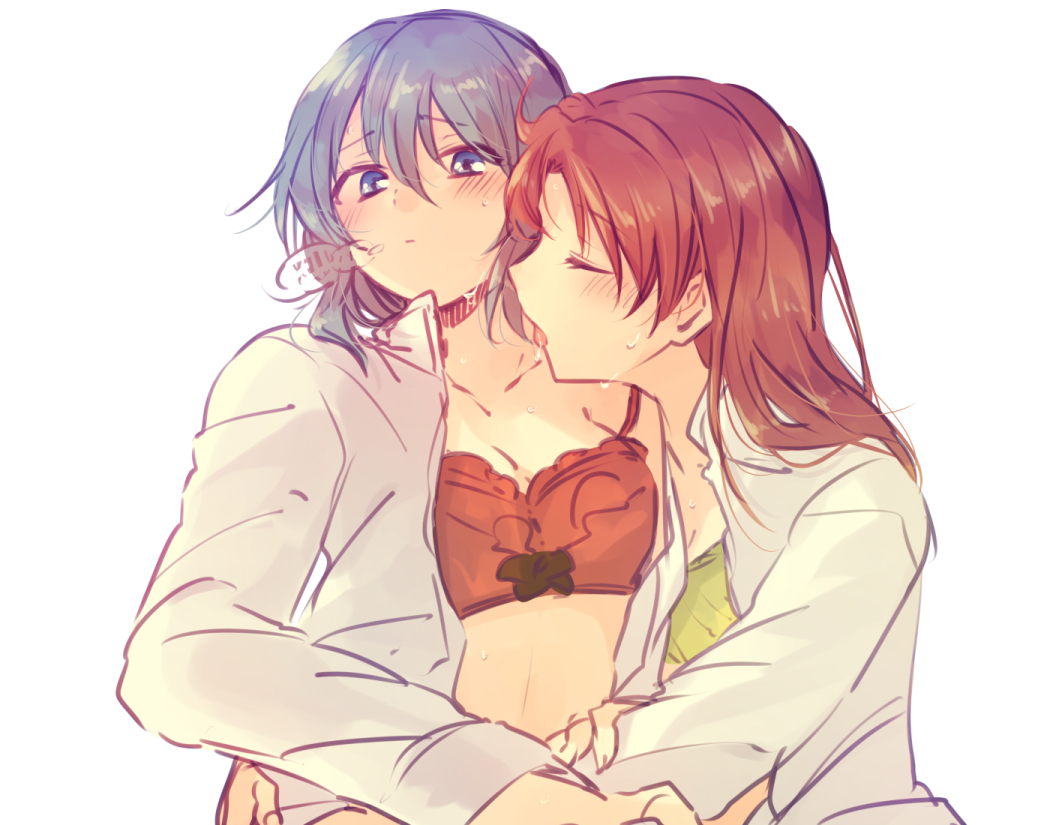 GrimEater Mar 10, 2019 11:32PM
Red bra huh?

YuriMonster Mar 11, 2019 5:56AM
Gotta match with the gf's hair

DY4Y Mar 11, 2019 6:08AM
@YuriMonster So Kyouko's gf is Hitomi (her bra looks green to me)?

Cekai Mar 11, 2019 6:34AM
i love how they don't look so young.. this just might be my fave kyousaya art
Midnightgunner Mar 11, 2019 7:21PM
Now THIS makes sense!
lord-of-roses Mar 13, 2019 1:42AM
@DY4Y But that's forbidden love!