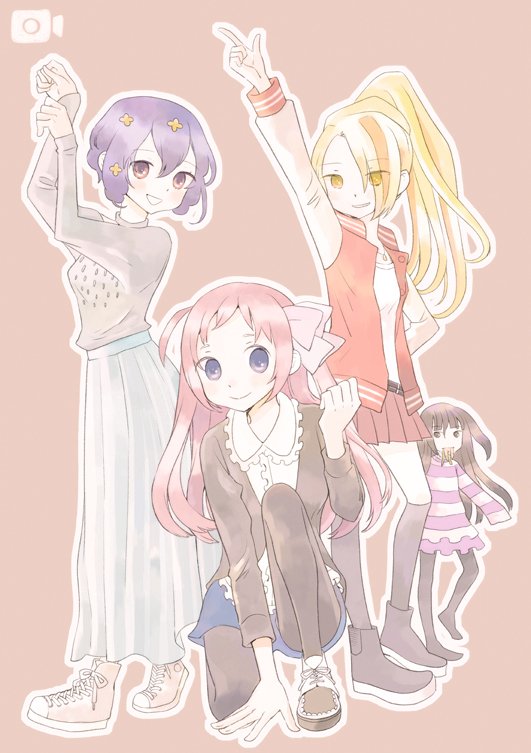 Norainhere Feb 8, 2019 10:10PM
Been a while since we've had any Hakamada Mera posted here, so I'm glad to see more of her stuff (even though this isn't actually yuri). I wonder if she's planning on making a ZLS doujin?

BugDevil Feb 9, 2019 1:44AM
Let's all do our signature poses!

almighty Feb 9, 2019 6:03AM
love hakamada mera's artstyle <3
the soft colours are cute

Bugpope Feb 9, 2019 6:44AM
That long skirt is insanely cute.