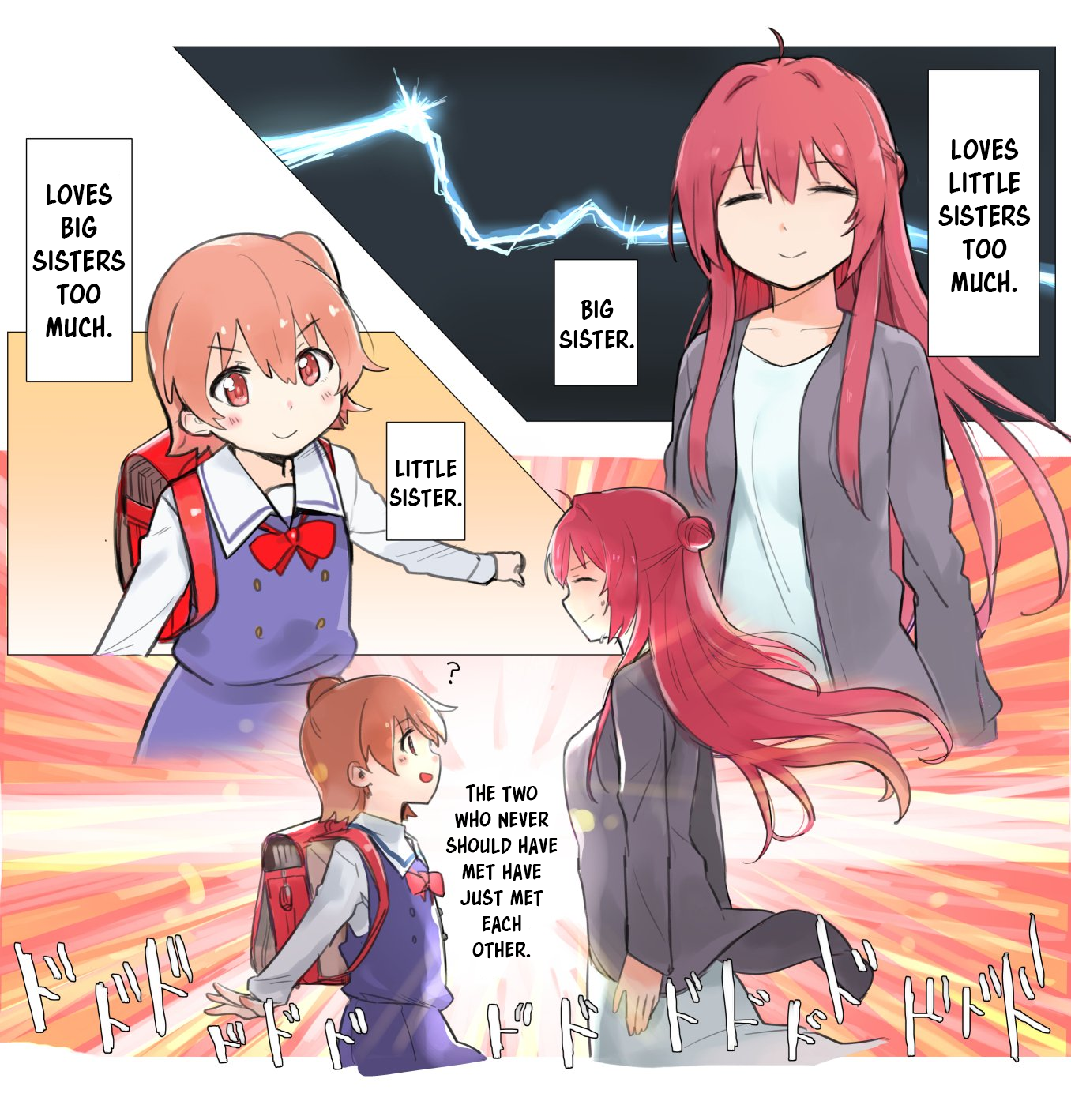 drpepperfan Feb 5, 2019 10:29PM
TL from danbooru by MrSusher
gork5 Feb 5, 2019 10:33PM
this will not end well

moar_pwease Feb 5, 2019 10:38PM
And then they yuried off into the sunset after waiting until little sis got into college to major in astrophysics
to study supernova and other spatial phenomena ideal for dramatic panel backgrounds.
lord-of-roses Feb 5, 2019 11:25PM
FIGHT FIGHT FIGHT!

Tommy_Otaku Feb 6, 2019 12:28AM
The siscons
GrimEater Feb 6, 2019 1:50AM
Shit got real
Frost777 Feb 6, 2019 7:12AM
Noa will not like this at all.

juanelric Feb 6, 2019 9:40AM
Muffled JoJo music in the background

Hollows Feb 6, 2019 9:45AM
This artist always produces really nice age gap stuff.

BugDevil Feb 6, 2019 10:55AM
Jokes on us, they only care about their own sisters.
Though the main fight would mostly happen in Akane's head and with the police.

Prince_Anime Feb 6, 2019 12:34PM
battle to the death
Senjougahara_sama Feb 6, 2019 11:16PM
Hinata is so cute.

Star Light Feb 7, 2019 4:18PM
Super crossover!

Yasamura Feb 7, 2019 9:36PM
M E N A N C I N G
YayaSamuko Apr 4, 2019 9:55AM
interesting
YayaSamuko Apr 4, 2019 9:55AM
interesting