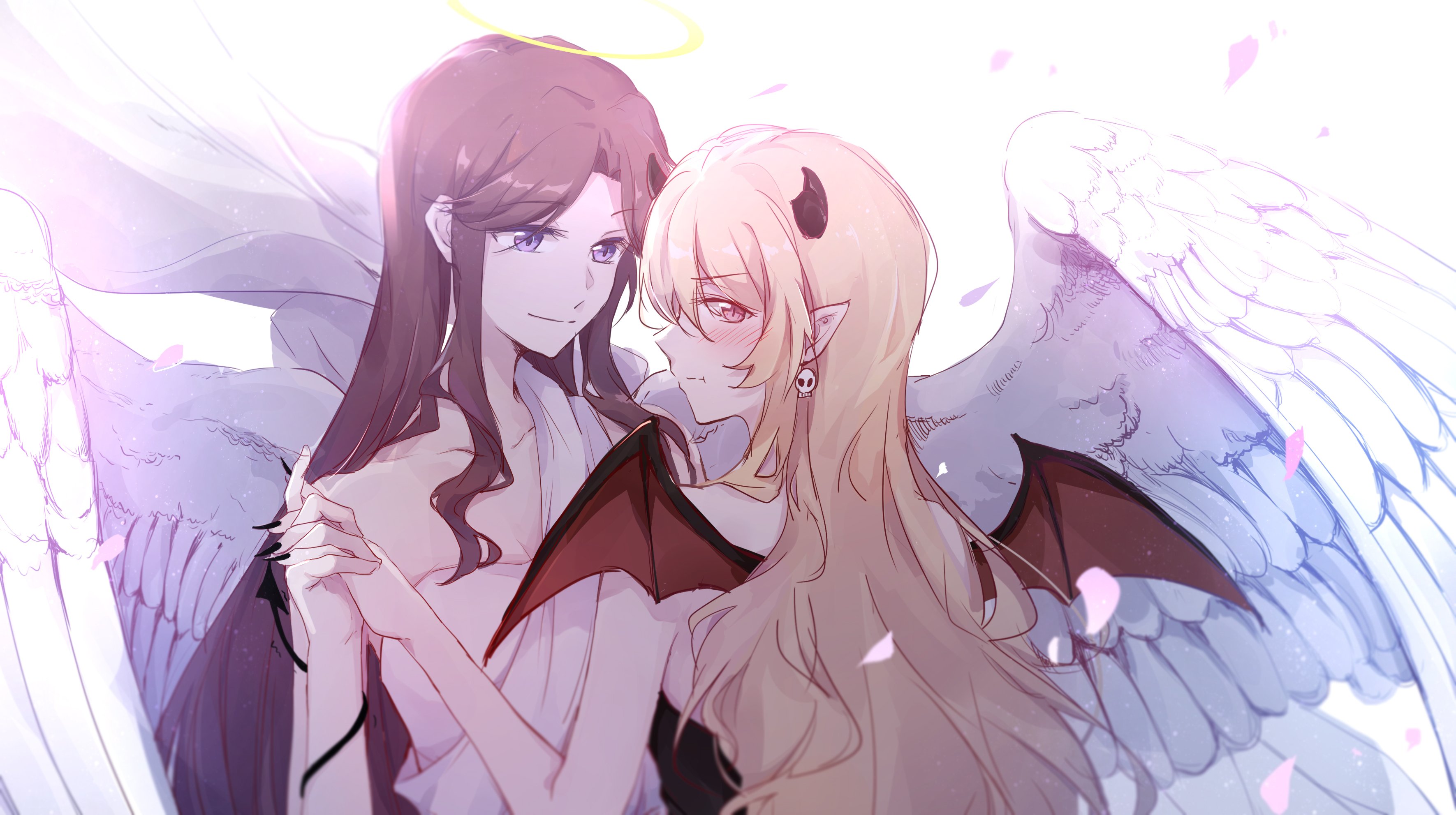 DontMindMeImJustHere Feb 3, 2019 12:23AM
Oh this would be an interesting alternate universe!
Some please make a doujin or a fanfiction of it!!

SulliMike23 Feb 3, 2019 1:23AM
Shouldn't their wings be opposite of what they are?

AnnaMaki219 Feb 3, 2019 1:46AM
I wanna see demon!Claudine wrapped up in those fluffy wings.

BugDevil Feb 3, 2019 2:03AM
So we got a Demon tag, but not an Angel tag?

yuri n wine Feb 3, 2019 2:32AM
I can tell angel maya is using her devilishly seductive powers on claudine
Ps demon claudine is so hot
last edited at Feb 3, 2019 2:34AM
kitsanae Feb 17, 2019 6:00PM
i love demon/angel thing wowie

netgirl Apr 29, 2019 10:38PM
holy crap some1 write this au

riverFlower Jun 9, 2020 4:19AM
Maya being an angel is likely to reinforce her being "on top" plus her family name means "heaven". Also given her thing with birds and swans, white feather wings also fits her.