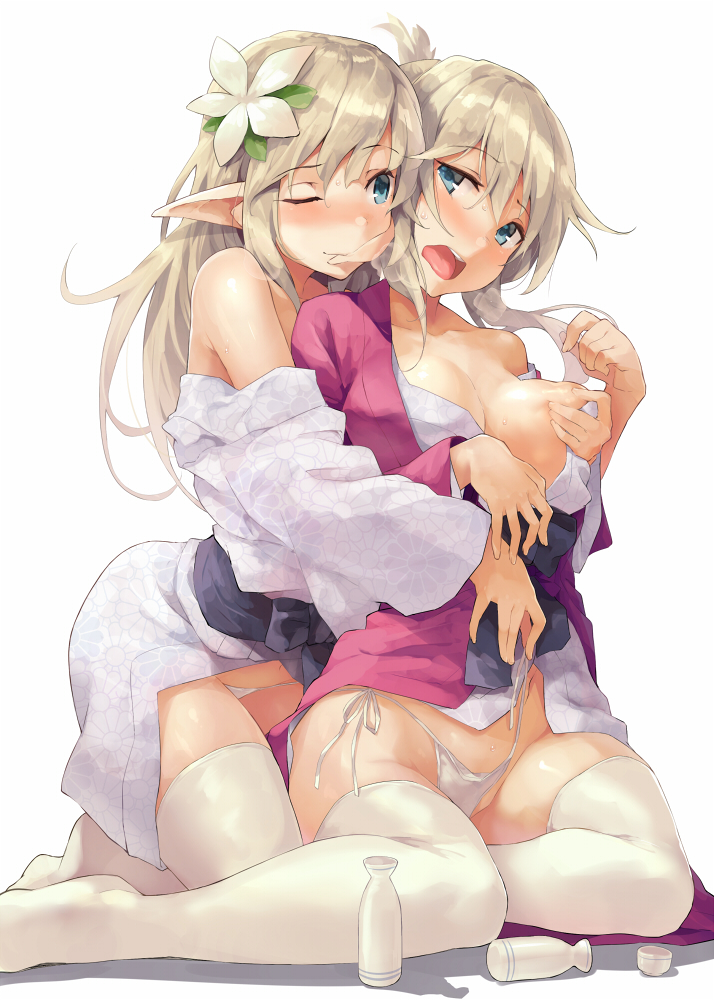 Vankomycin Jan 20, 2019 10:21PM
Somebody been drinking the rice wine.

Queen Kazama Jan 21, 2019 1:36AM
Her ear getting bent down like that doesn't look very comfortable
Risamari Jan 21, 2019 7:40AM
@Queen Kazama It must be just like cat ears, they don't even notice it.
PureShipper Jan 21, 2019 11:53AM
What happened to this comment section?

Mimiyaah Jan 21, 2019 6:04PM
(๑╹ω╹๑ )

BugDevil Jan 22, 2019 8:51AM
Welp there was no reply, so I got rid of my last walltext post.
The end result is, elves aren't real and that looks pretty uncomfortable.

Nezchan Jan 22, 2019 1:21PM
Since the other person removed their posts, I'm removing random's walls of text as well. At this point they're just in the way.