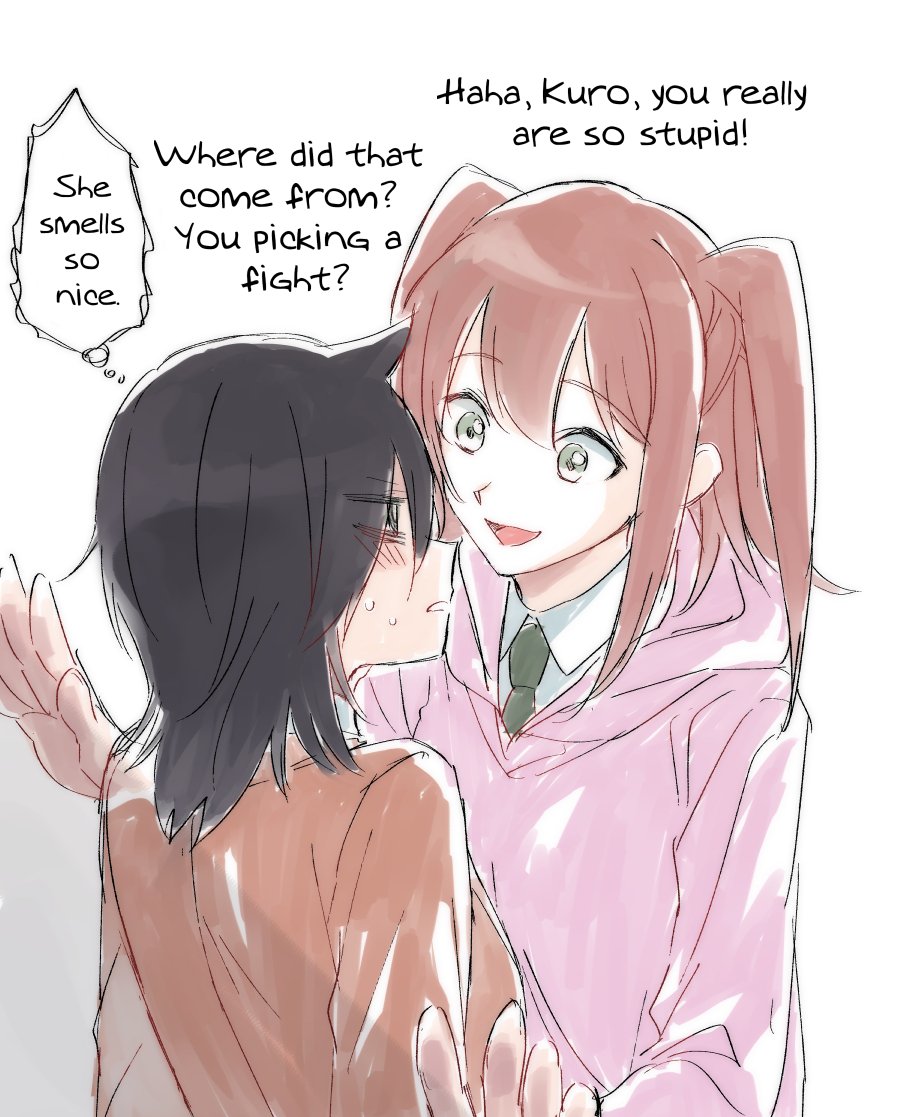 Hollows Jan 14, 2019 10:29PM
Girls sniffing other girls is.....Great.
Kisa Jan 14, 2019 10:55PM
Love ya Tomoko!
Your so weird.

sorathecrow Jan 14, 2019 11:21PM
Assert dominance--kiss Nemo while she's in close (or make fun of her pink sweater).

katewarner Jan 14, 2019 11:54PM
Something's ticking with Tomoko and Hina, and it's getting louder. I don't think it's love, either.
Serenata Jan 15, 2019 12:27AM
Ya smell nice.... is it watermelon?

BugDevil Jan 15, 2019 6:43AM
Wall perspective kabedon! The most artistic kind~

random Jan 15, 2019 9:07AM
Nemo's looking mighty yandere here for still having her eye reflections...
When did she get this much taller than Kuro, tho?

almighty Jan 16, 2019 6:28PM
i would love to be the wall rn