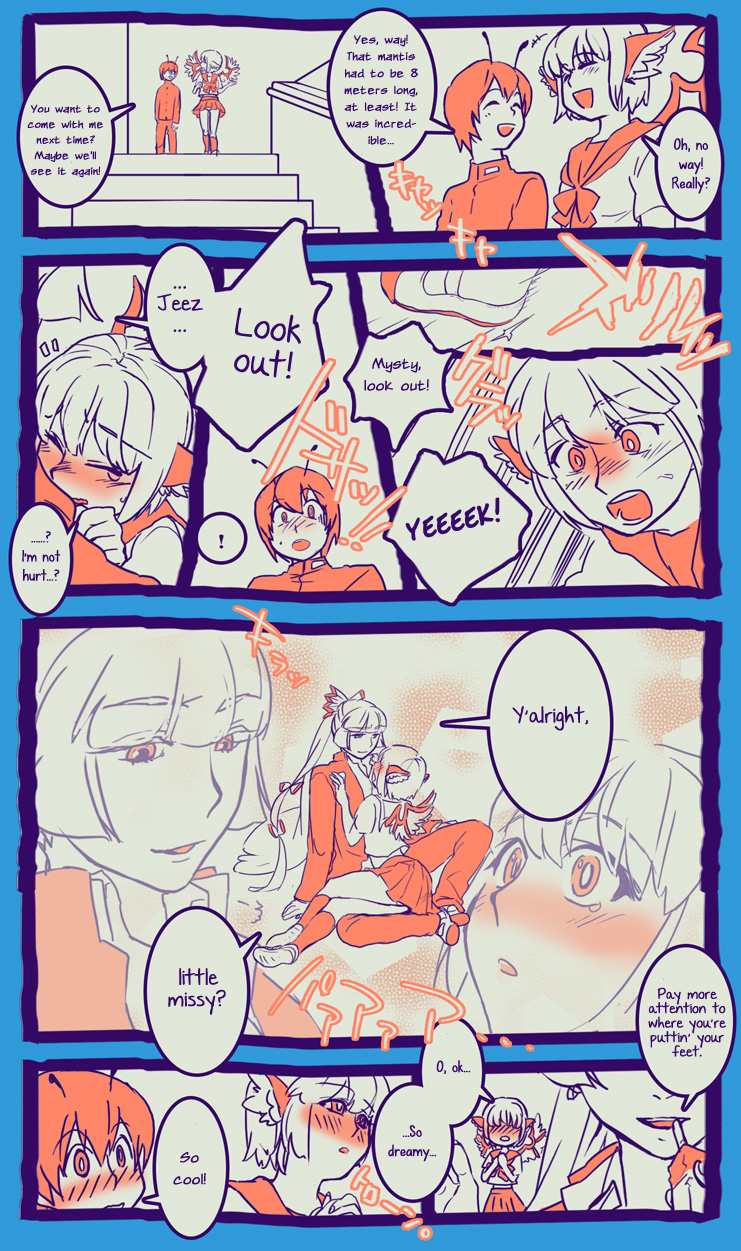 drpepperfan Jan 28, 2014 11:04PM
Ha, Wriggle in the boys uniform. I see what you did there.
Also delinquent schoolgirl Mokou. Kreygaaaasm
yukito Jan 29, 2014 11:14AM
wait didn't the artist who made this also make one where Keine was a teacher and she got in a relation ship with Mokou uh-oh....I sense the birth of stalker Mystia

kamijavi Jan 29, 2014 11:38AM
Wha so wriggle is a girl?

Mizuki00 Feb 2, 2014 2:29AM
Wriggle IS a girl. That is a fact.
Kitsune Inari Jun 16, 2015 4:08PM
Wriggle and Mokou are both in the boys' uniform, yes.
It looks good on them.

yuikumari Oct 1, 2016 1:54AM
Mokou is so dashing nd handsome .. <3 <3 <3

A5PECT Oct 1, 2016 5:23PM
"Y'alright, little missy?"
gdi now Mokou has Matthey McConaughey's voice in my head.

harukawa Feb 7, 2023 12:11PM
Mokou even attracts her rival.