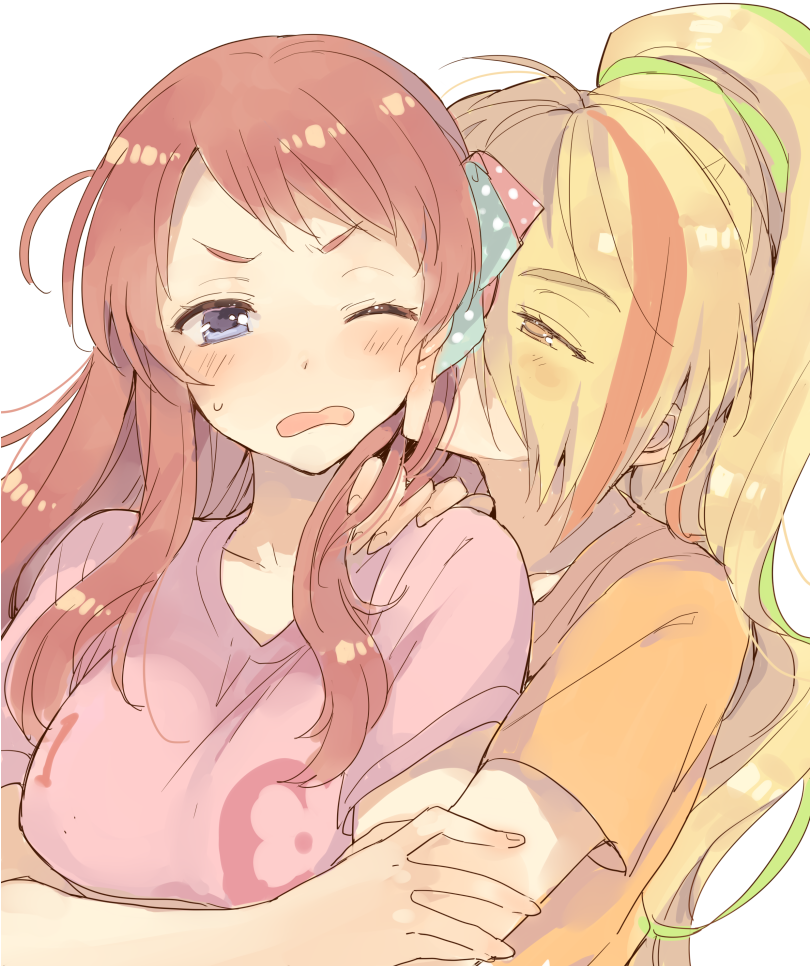 yuri n wine Jan 5, 2019 9:54PM
Everything about Saki x Sakura just feels so right

ThatAroAce Jan 5, 2019 9:55PM
These two are the perfect blend of nice sweet girl and tough rebellious girl.
last edited at Jan 5, 2019 9:56PM

daydream_dog94 Jan 5, 2019 9:59PM
"st..stOP!! YOUR MAKUP IS GONNA RUB OFF IN MY HAIR!!!"

Prince_Anime Jan 5, 2019 10:32PM
Awe how adorable! <3 Love these two

REDflame23 Jan 5, 2019 11:46PM
That makeup is on fleek tho.

Yuri-4an Jan 6, 2019 10:36AM
Moore! Just love them c;

Bugpope Jan 6, 2019 2:03PM
The pairing just makes perfect sense.
lord-of-roses Jan 6, 2019 6:34PM
So perfect, yes
ReadingDoujinshi Jan 5, 2020 5:06AM
She look annoyed