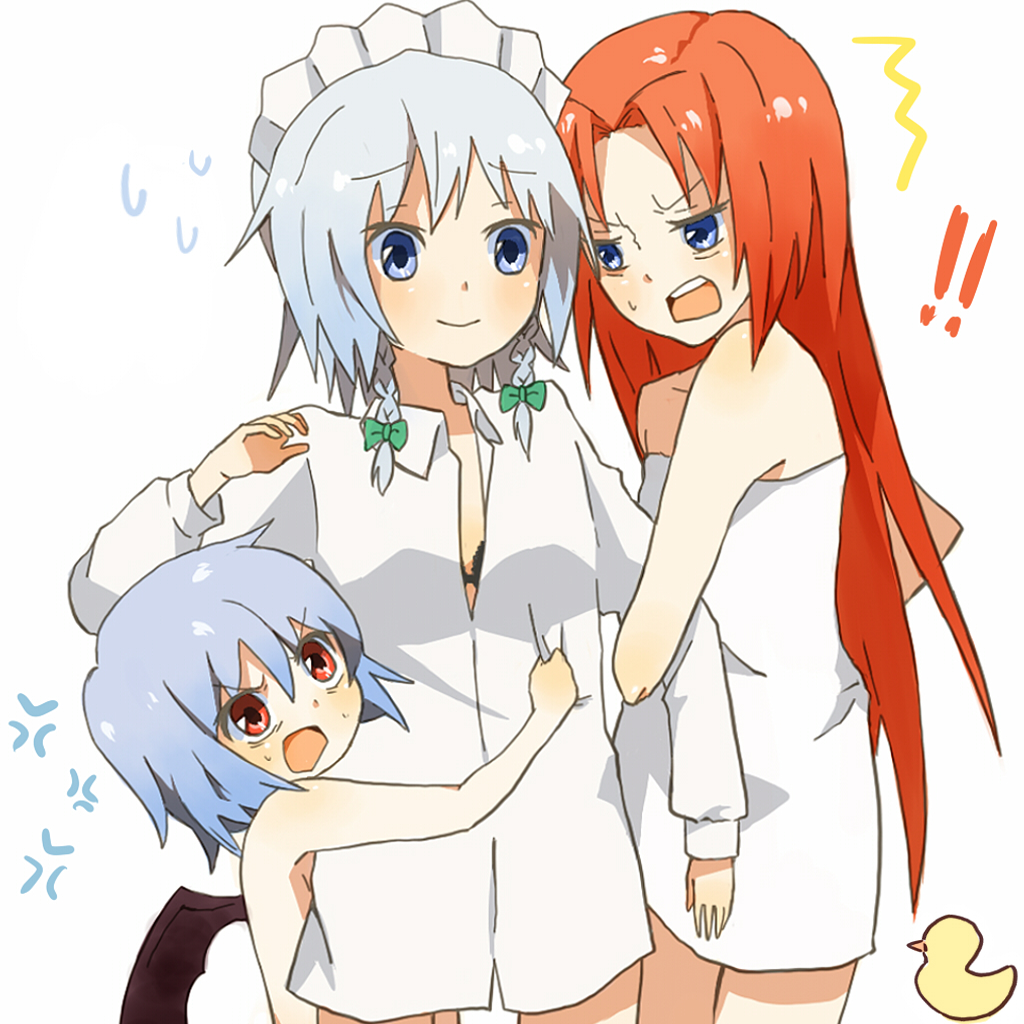 Hollows Dec 30, 2018 9:52PM
Must be tough to be everyone's maid and everyone's lover at the same time.

BugDevil Dec 31, 2018 5:15AM
Sakuya doesnt have time for this!
elevown Dec 31, 2018 6:08AM
I thought this was Kyouko & Sayaka with a kid from the thumb lol - Sakuya's hair looks more blue here than silver
last edited at Dec 31, 2018 6:45AM

Kirin Dec 4, 2020 3:41PM
Sakuya looks like she's replaying PCB on Lunatic in her head to keep from getting a nosebleed.