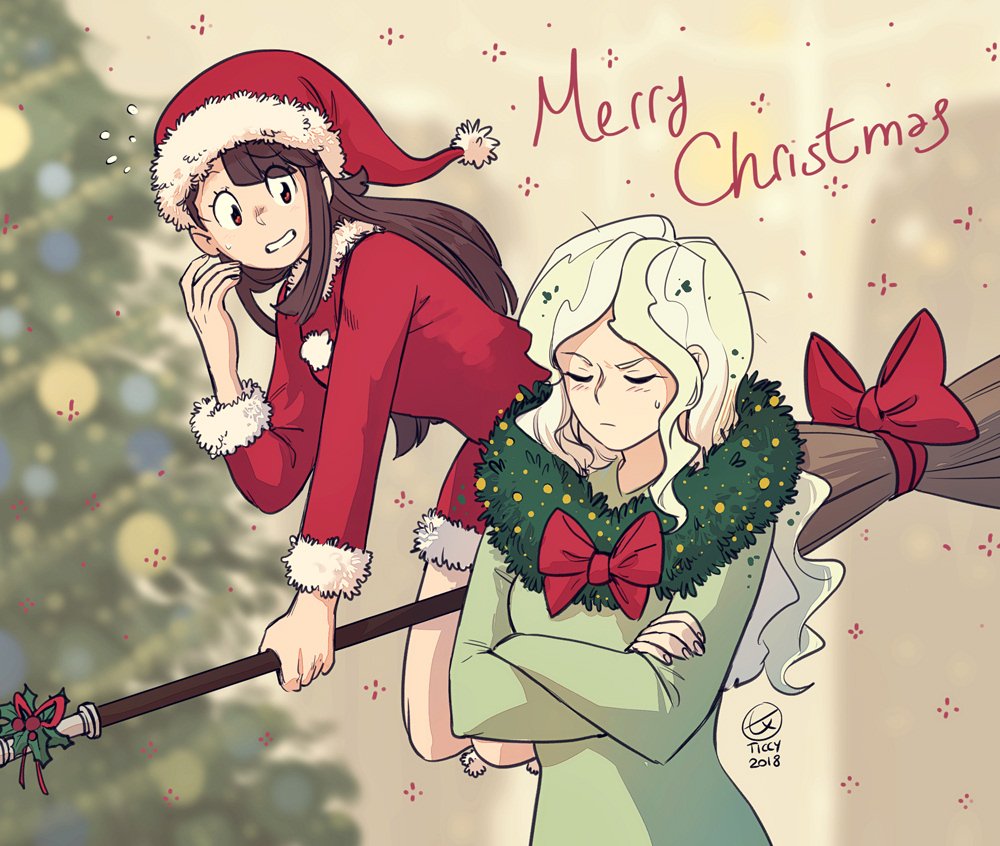 drpepperfan Dec 24, 2018 9:22PM
"Let Akko handle decorations wasn't the best idea...
Merry Christmas!"

TeruMoko Dec 24, 2018 9:53PM
LOL too cute!!!

Shadowofdimentio Dec 24, 2018 10:06PM
Lol at the mistletoe at the end of the broom. I wonder what Akko is planning with that

moar_pwease Dec 24, 2018 10:28PM
Diana does not approve.

blargh201 Dec 25, 2018 2:07AM
Playing ring toss with wreaths and using your tsundere girlfriend as the target is not a good idea.

BugDevil Dec 25, 2018 4:58AM
It kinda looks like its raining glitter as well lol
lord-of-roses Dec 25, 2018 12:45PM
"This is what I get for not wanting the reindeer costume"

maz-brazil Dec 26, 2018 8:59AM
Some Diakko all I need for Xmas