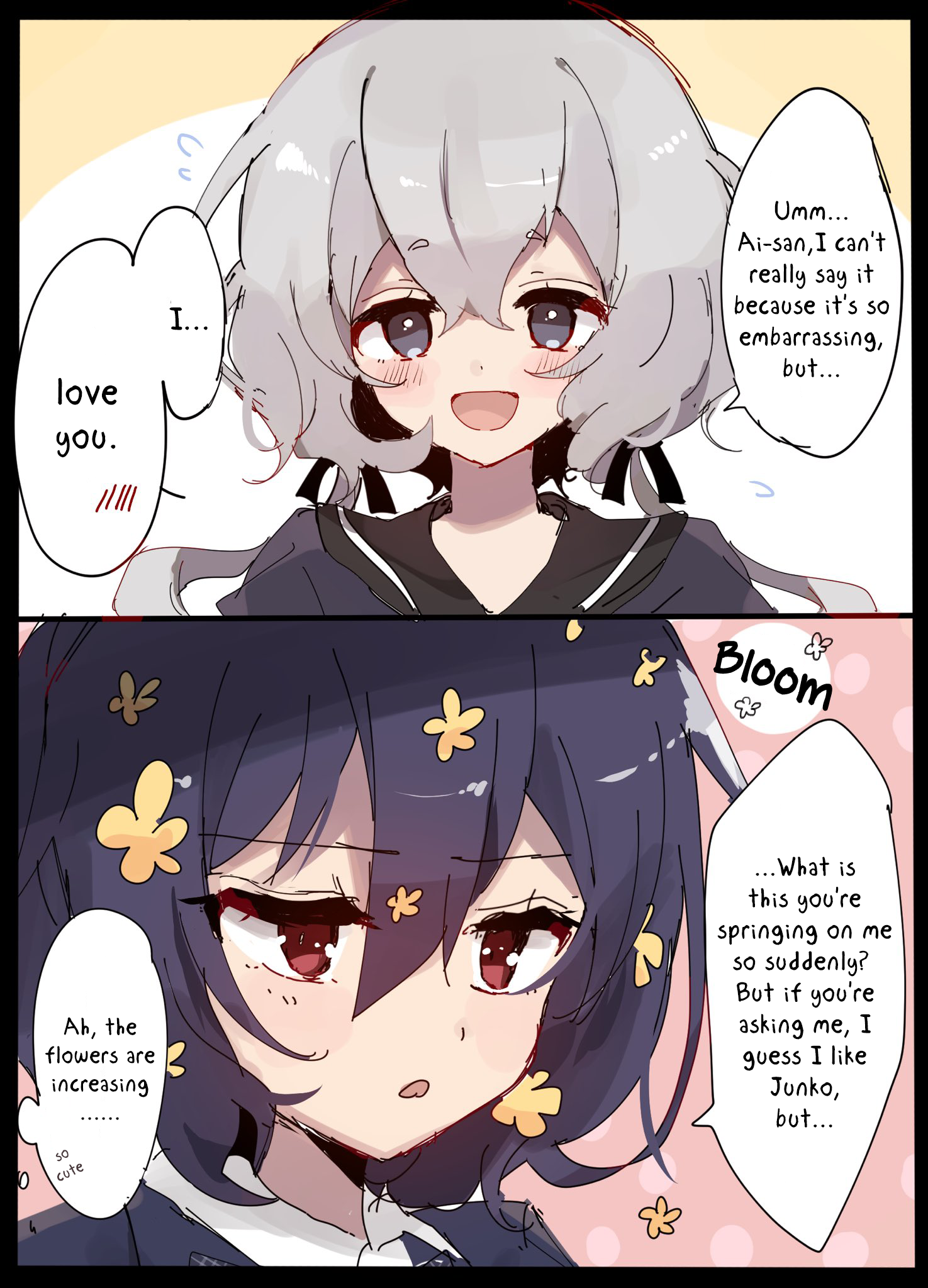 yuri n wine Dec 15, 2018 10:35PM
Lilies are about to bloom on her gay lil head
last edited at Dec 15, 2018 10:35PM

sorathecrow Dec 15, 2018 10:51PM
Bloom onto you

MyLadyMagnolia Dec 15, 2018 10:52PM
You could say this is a ship I would die for

Cheesecake Dec 15, 2018 10:52PM
^Eyyyyyyy

Queen Kazama Dec 16, 2018 1:00AM
^^yooooo

BugDevil Dec 16, 2018 3:46AM
I really love expressionless couples that communicate through background tones and extra effects.
Reminds me of Tsurezure Children.

Prince_Anime Dec 16, 2018 1:35PM
..then truck-kun suddenly appears and ruins the moment

Herracks Dec 16, 2018 3:09PM
#ExhumeYourGays
PureShipper Dec 17, 2018 12:03AM
I could definitely make a pun with Ai's name, but can't figure out how to do it without a translators note for all non Japanese speakers.

Mimiyaah Dec 17, 2018 12:44PM
Ohh lord~
Rachi-kun May 8, 2019 9:26AM
Garasu No Hanazono starts playing in the background
wAIT WAIT WRONG ANIME WRONG ANIME-