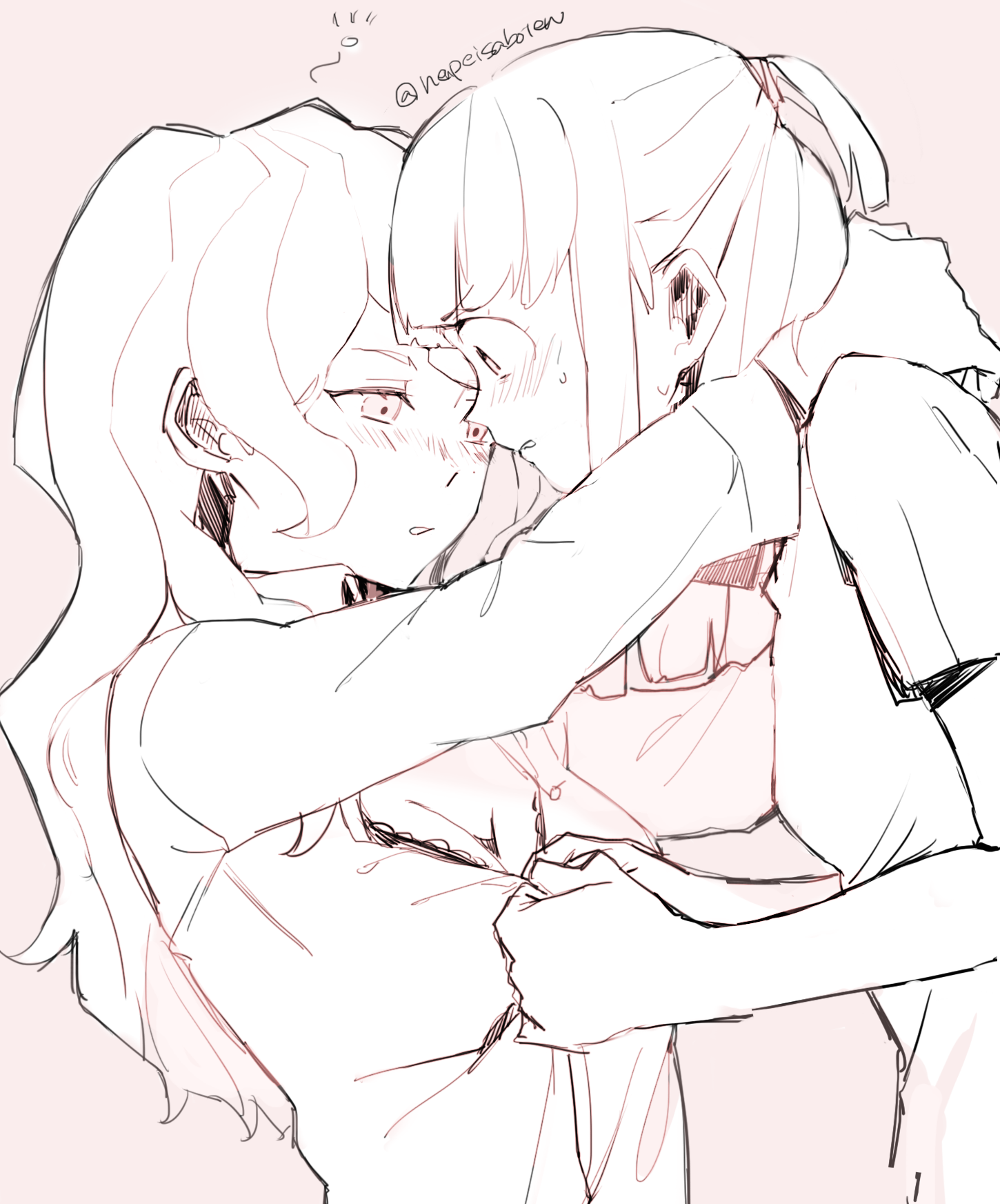 TeruMoko Dec 9, 2018 10:08PM
Holy shit YES!!!

Hiramo Dec 9, 2018 10:28PM
let's create an international AkkoxDiana day already !!
last edited at Oct 1, 2019 8:42PM

moar_pwease Dec 9, 2018 11:46PM
Why's Diana ticked? Akko not unbuttoning the shirt quickly enough?

SushiKnight Dec 10, 2018 3:51AM
Looks like Akko might be fumbling with the buttons. There's nothing worse than your girlfriend struggling with clothing (and the removal thereof) when you're turned on and ready.

BugDevil Dec 10, 2018 5:19AM
Clearly Akko is buttoning the shirt UP for poor sleepy Diana. What a good friend.

Sup Dec 10, 2018 6:04AM
Akko and Diana being a spazz for their first

Drnise Dec 10, 2018 7:36AM
Diana looks drunk and probably making Akko change her clothes for her...Or y'know just Dom!Akko taking advantage of her

Bugpope Dec 10, 2018 12:54PM
Knowing Akko, she'd be a spazz no matter how many times they'd done it.

GrimEater Dec 11, 2018 10:57PM
Diana: my Akko...
YuuMimo Dec 25, 2018 7:36AM
@Hiramo Every day is DiaAkko day

juanelric Dec 25, 2018 1:45PM
@YuuMimo agreed