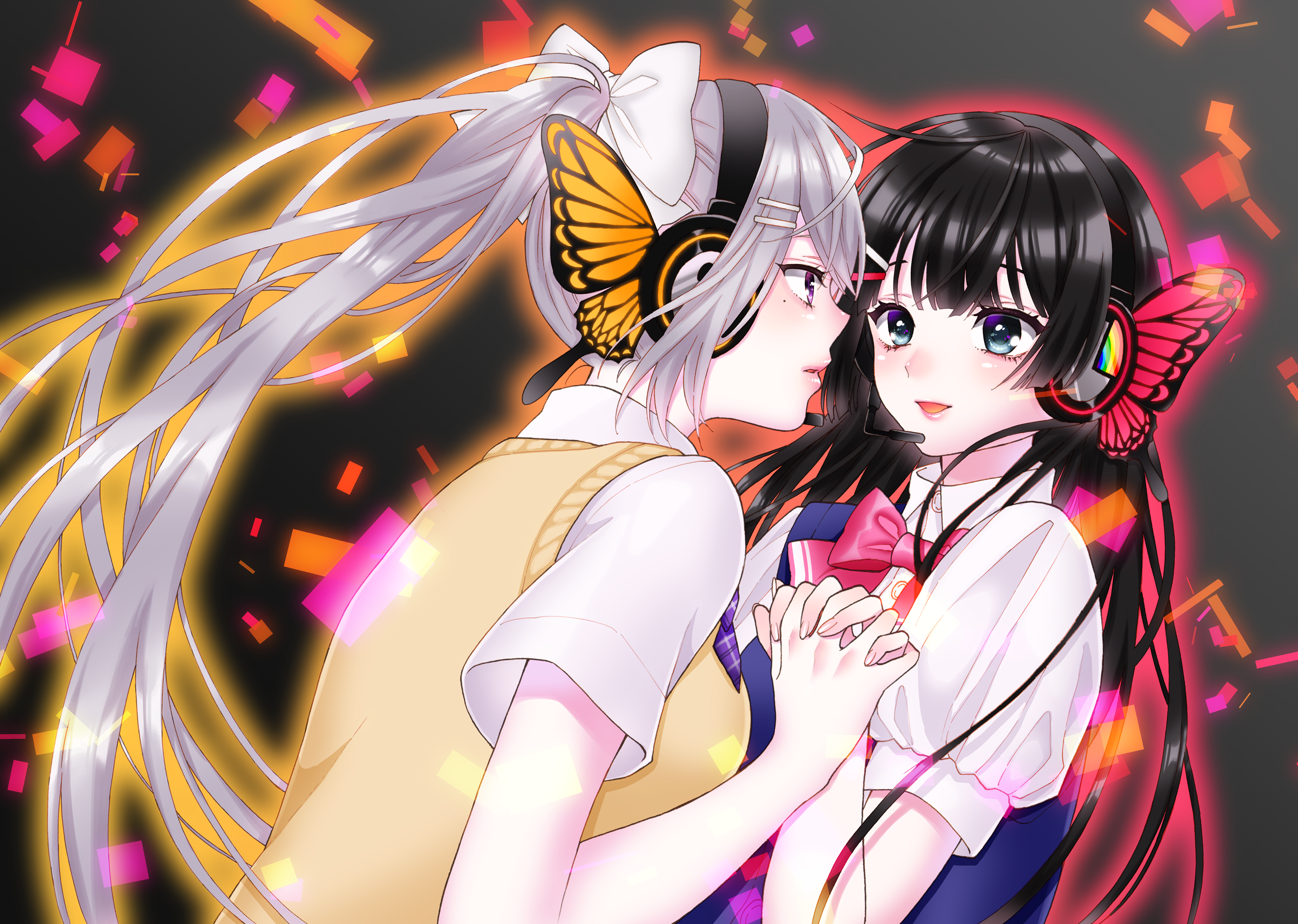 Lewdholder Nov 24, 2018 11:16PM
is butterfly headset a symbol of lesbianism right now ?

TeruMoko Nov 24, 2018 11:30PM
I thought it was a symbol for vocaloid.

S31 Nov 25, 2018 12:10AM
It was used in a vocaloid song that had to do with forbidden love and both of the singers were girls.
So... yes to both?

AnimeSavesMe Nov 25, 2018 1:12AM
I love this two even at YouTube... XD
Swag Wagon Nov 25, 2018 3:25AM
['Magnet' plays aggressively in the background]

BugDevil Nov 25, 2018 5:15AM
Those headphones have a magnetising effect.
last edited at Nov 25, 2018 5:15AM
Kyumaki Nov 26, 2018 11:22AM
KaeMito magnet cover when-
Someone @ me once it happens.