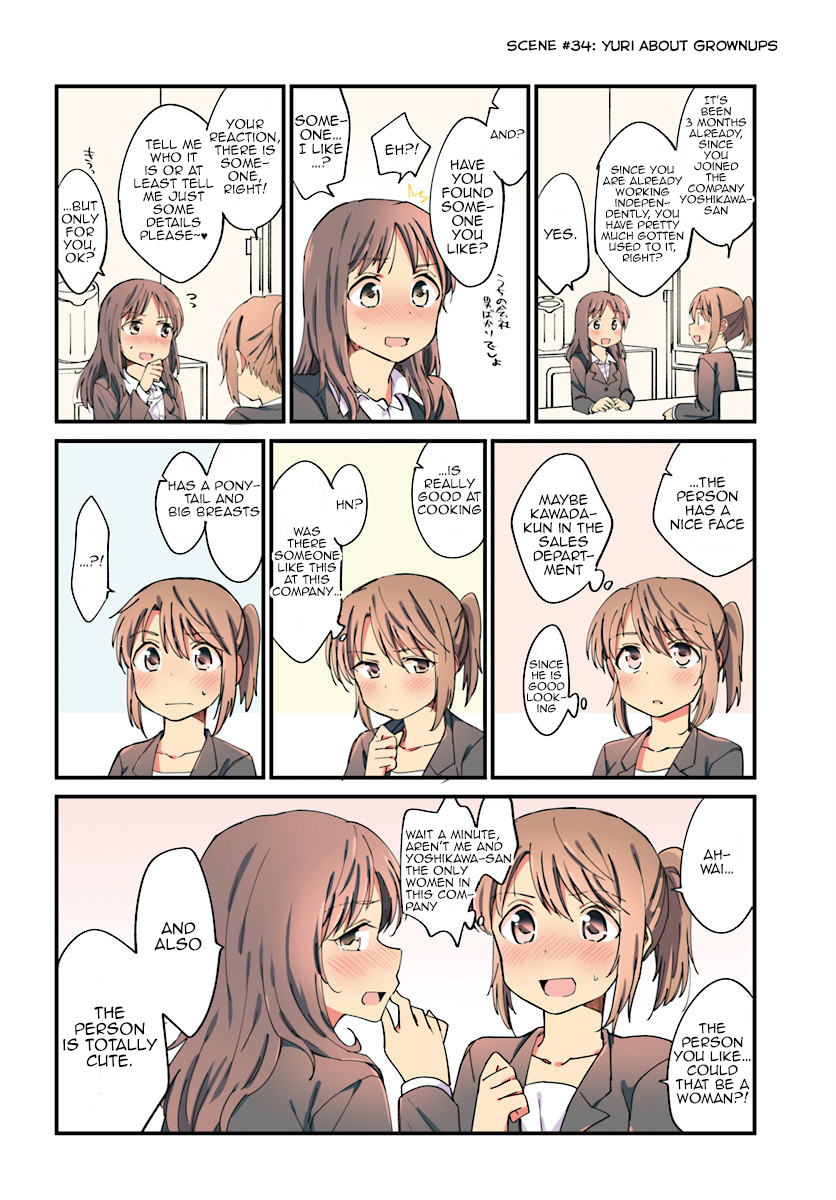 Givemeanaccount Oct 14, 2018 10:04PM
I like the artist doing something other than school girls this time. This is nice.
Ri-n Oct 14, 2018 11:32PM
Nice lol

blopa Oct 15, 2018 12:05AM
Wait a minute, aren't me and Yoshikawa-san the only women in this company?
I know I should be focusing on the yuri, but this pissed me off.
PureShipper Oct 15, 2018 1:01AM
Senpai be like: "How did I style my hair again?"

BugDevil Oct 15, 2018 3:35AM
One of the most roundabout confessions I've seen in a while. Very nice
MarqFJA87 Oct 15, 2018 9:12PM
@blopa: It's Japan. Companies are by default overwhelmingly male-dominated. And if it's a small company, then chances are that the gender disparity would be magnified even higher.
iBal Oct 16, 2018 2:43PM
Noice

Mimiyaah Oct 17, 2018 1:36PM
Nice indeed( ͡° ͜ʖ ͡°)