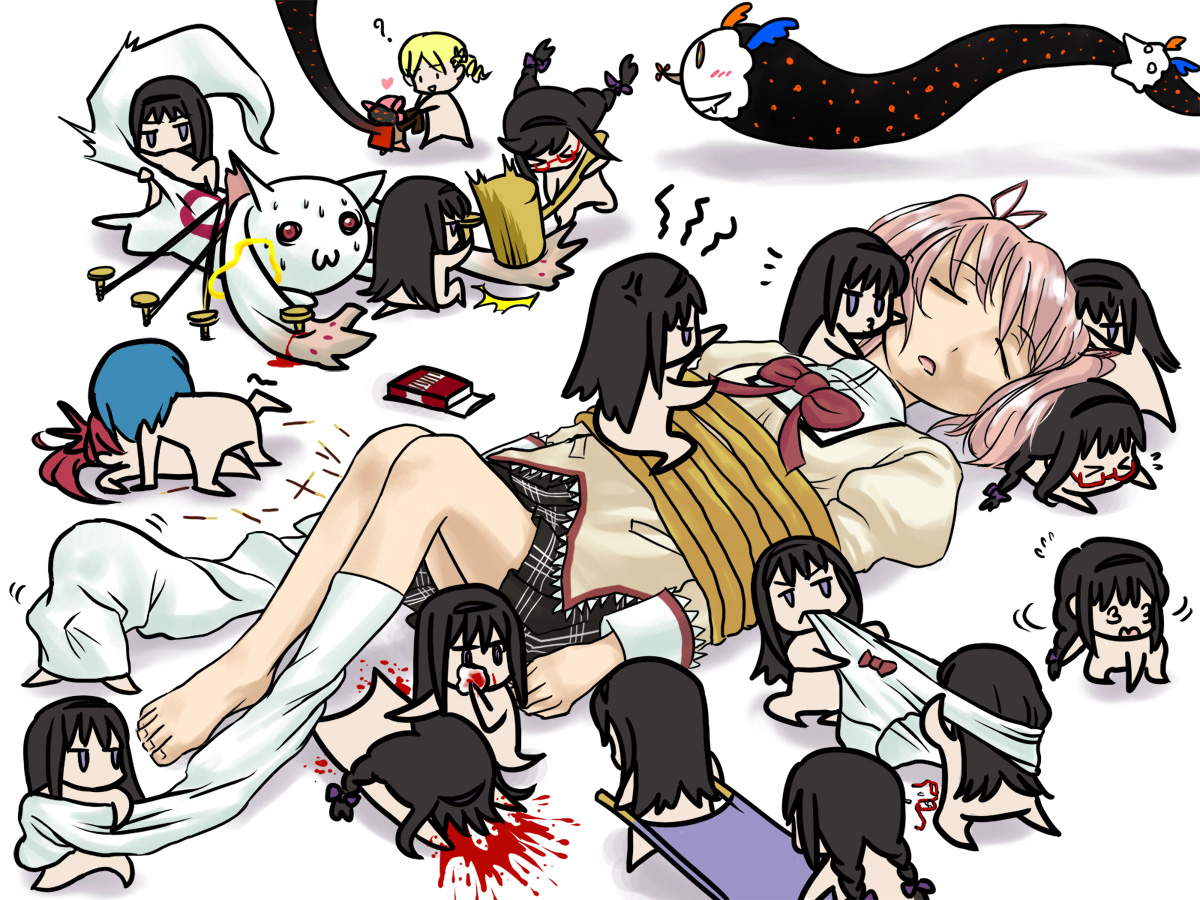 elevown Oct 11, 2018 9:22PM
I nearly missed the little Kyouko and Sayaka making out lol.

YuriKnight Oct 11, 2018 9:35PM
Lots of Homu
Givemeanaccount Oct 11, 2018 9:39PM
What is happening?
Midnightgunner Oct 11, 2018 10:30PM
I don´t know if that´s disturbing or cute...

Gelert_Xross Oct 11, 2018 11:21PM
Why not both?

Throbelisk Oct 11, 2018 11:46PM
This is pure nightmare fuel...
Entoma Oct 12, 2018 4:08AM
@Midnightgunner I didn't even see that until you pointed it out haha.
Nekofanatic Oct 12, 2018 4:26AM
Welcome to the town of Homuput, miss Madogulliver.

SulliMike23 Oct 12, 2018 5:10AM
Eat your heart out Gulliver.

BugDevil Oct 12, 2018 8:01AM
There is never a day where Kyubey getting abused isn't going to improve me mood.

Tsuki-chan Oct 12, 2018 10:25AM
BDSM tag needed
Midnightgunner Oct 13, 2018 1:19AM
@Entoma Er... I didn´t. It was Elevown....

redpanther Oct 13, 2018 2:43AM
Lol this is so nostalgic.

sheska Oct 13, 2018 5:54AM
poor kyubey..

almighty Oct 13, 2018 4:24PM
whatever drugs mukiki was on while drawing this, i want in.

BlueStallion44 Apr 7, 2020 4:02PM
What is Miami doing to Charlotte
Damn Kyubey getting his tail pulled, ears nailed to the floor, and held down by rope
Poor Madoka tied up (or maybe lucky?). What is the Homu doing behind Madoka's head? Glasses Homu being crushed but we all know she likes it. Homu trying to kiss an unconscious Madoka. Jealous Homu pulling on bow. Blind Homu. Two Homu's fighting over Mado's underwear with broken glasses in between. Paramedic Homu's gotta help the nosebleed Homu's. The two Homu sock thieves must like smell.