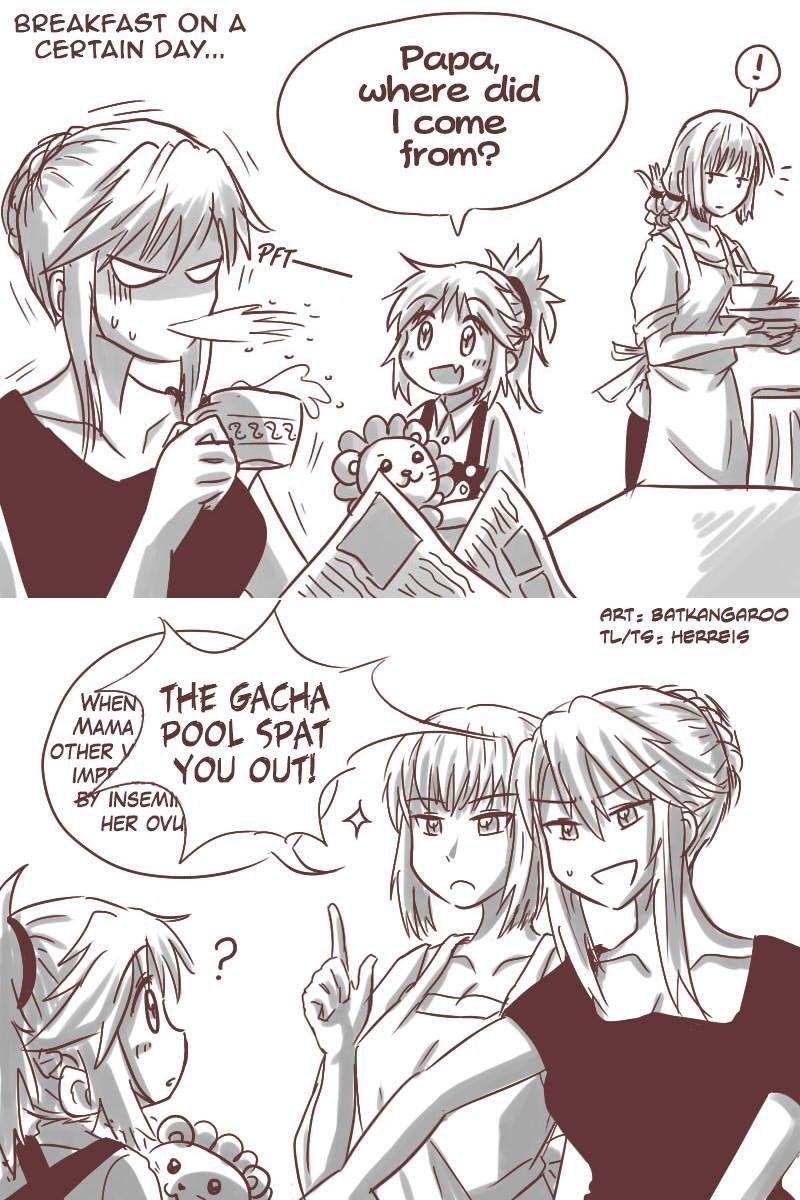 ambaretaw Oct 2, 2018 10:06PM
Happy family

Dario Chopman Oct 2, 2018 10:31PM
@GeneralJ: Yeah, "berserker" in the tags is Nightingale. I don't know why FGO pairings get tagged with class names when it's clearly not identifiable enough, there's a lot of berserkers in FGO.

BugDevil Oct 3, 2018 4:52AM
Oh does it ever spit out the weirdest things....
Thanks Doctor Nightingale for trying to have that talk as early as possible tho lol
MakaS0ul Oct 4, 2018 4:11AM
Baby Mordred is adorable ajdlksjfa

thechampionmike95 Oct 5, 2018 5:20AM
Still don't care for this pairing. It's so stupid that this came out when in reality they were just playing a role.

sorathecrow Oct 5, 2018 7:54AM
More like moedred

iPhoenix26 Sep 12, 2020 10:52AM
That's exactly what I'm telling my kids