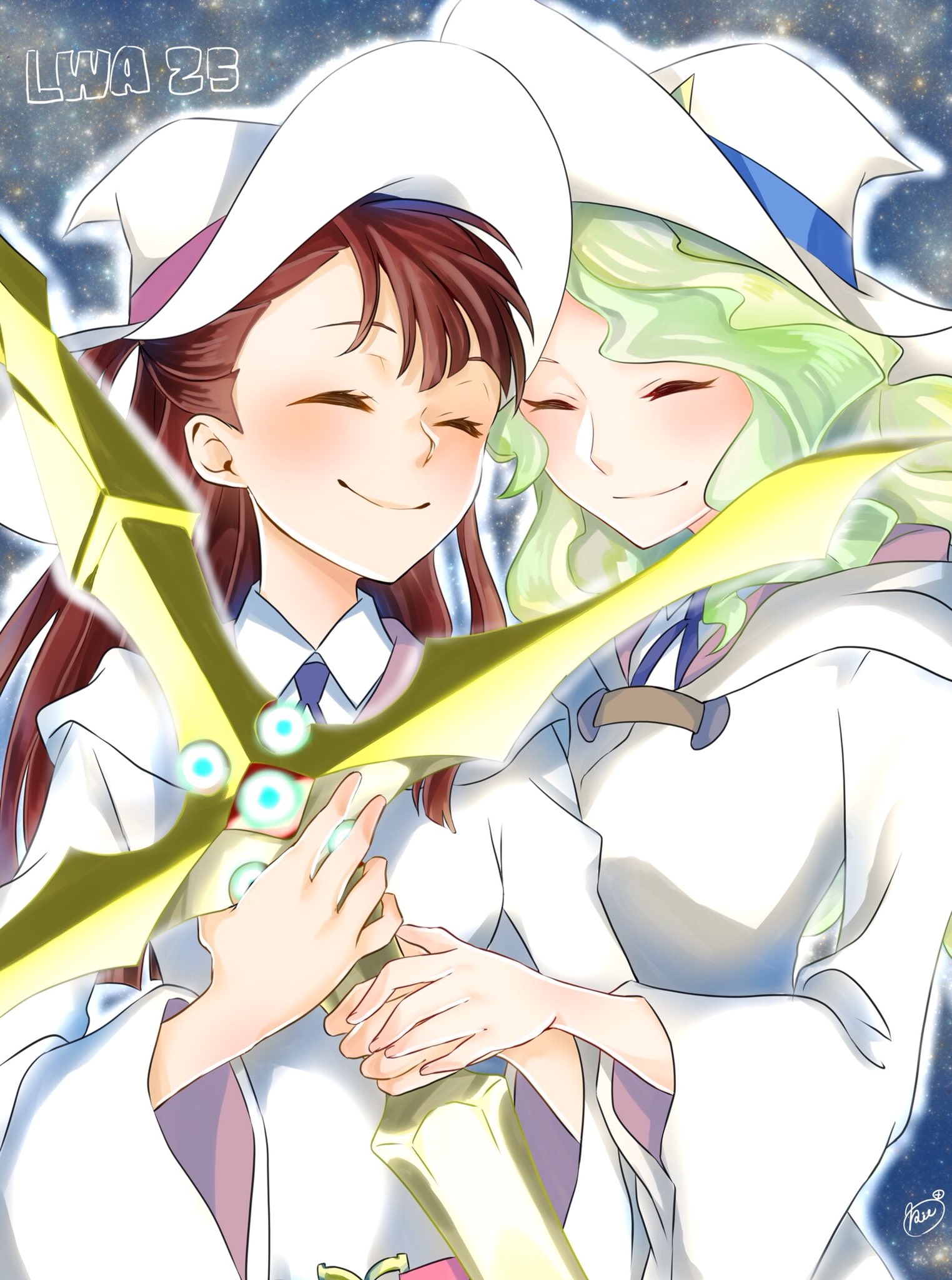 GrimEater Sep 23, 2018 10:58PM
Yeah, that how i remember ep.25

kickap00 Sep 24, 2018 12:22AM
I really wish trigger would make more lwa episodes
last edited at Sep 24, 2018 12:23AM
MakaS0ul Sep 24, 2018 1:00AM
I think the creators have said that positive feedback on Netflix and such would go a long way towards a second season. Obviously I don't know if that really means much, but it certainly wouldn't hurt to spread the word.

Hiramo Sep 24, 2018 7:05PM
i love 'em so much !

roachjack7 Sep 24, 2018 10:30PM
Well, there's no such thing as too much LWA.

TeruMoko Sep 26, 2018 9:48AM
pure!!!
[deleted] May 30, 2019 6:29AM
I love how Mochiro drew the whole screenshot of Akko and Diana hold hands in episode 25 :) So beautiful and pure!
last edited at May 30, 2019 6:30AM by

juanelric May 30, 2019 11:09AM
Cute