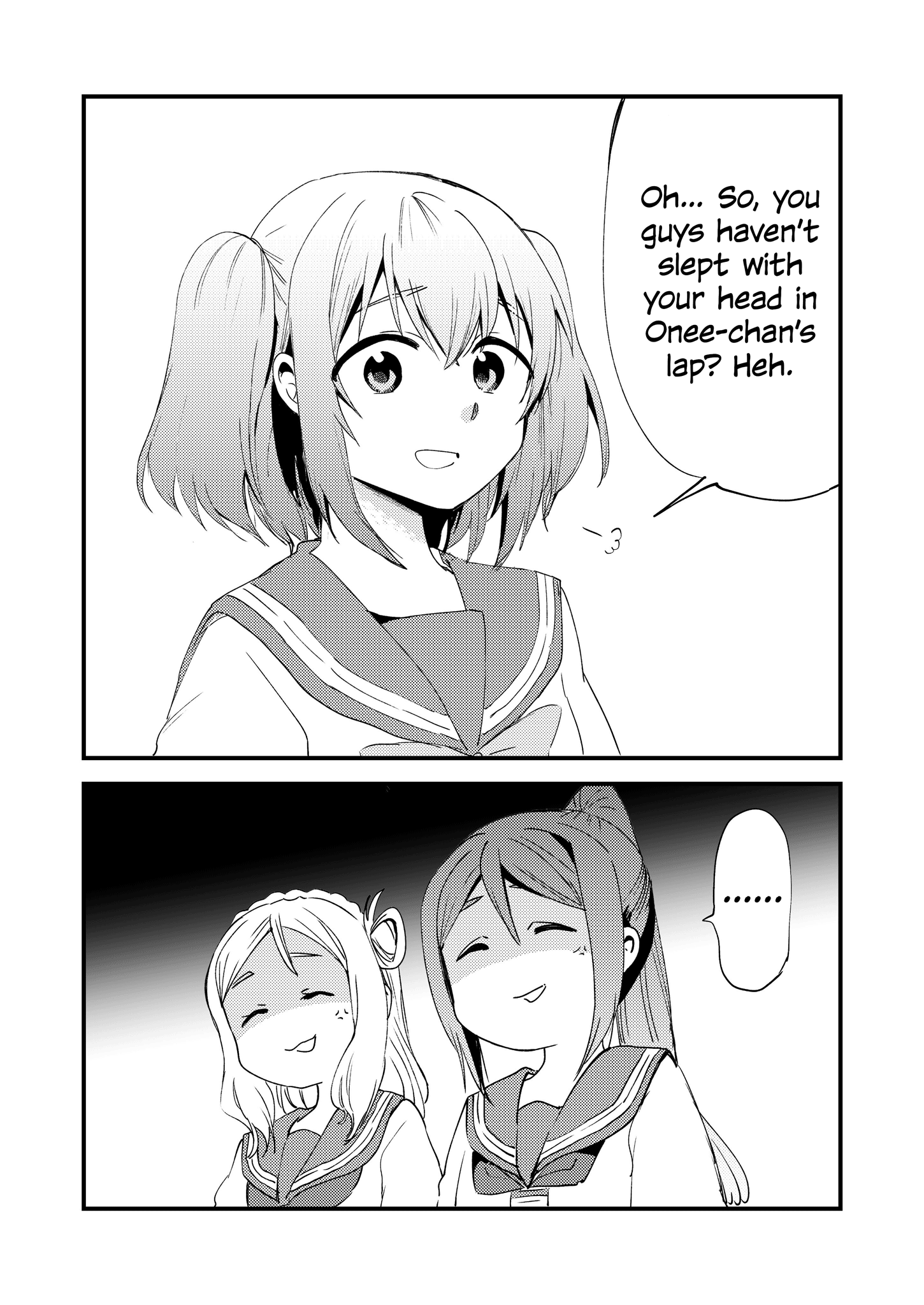 Senjougahara_sama Sep 23, 2018 10:03PM
Ruby's so smug.

GrimEater Sep 23, 2018 11:05PM
Challenge issued
Serenata Sep 23, 2018 11:54PM
Oh Snap!!!

Vankomycin Sep 24, 2018 7:37AM
Kanan and Mari are both thinking of all the times they've actually been down on the muffin. That's TECHNICALLY having your head in Dia's lap.
shinystewshine Sep 24, 2018 9:15AM
war has been declared

Ruiko Sep 24, 2018 10:35AM
Salt levels increasing!

WindaYuriwiawan Sep 24, 2018 12:02PM
it's on

YuzuYuri Sep 25, 2018 1:06PM
Her smugness reminds me of Wendy's
YayaSamuko Nov 27, 2018 2:55PM
Imouto vs Osananajimi?