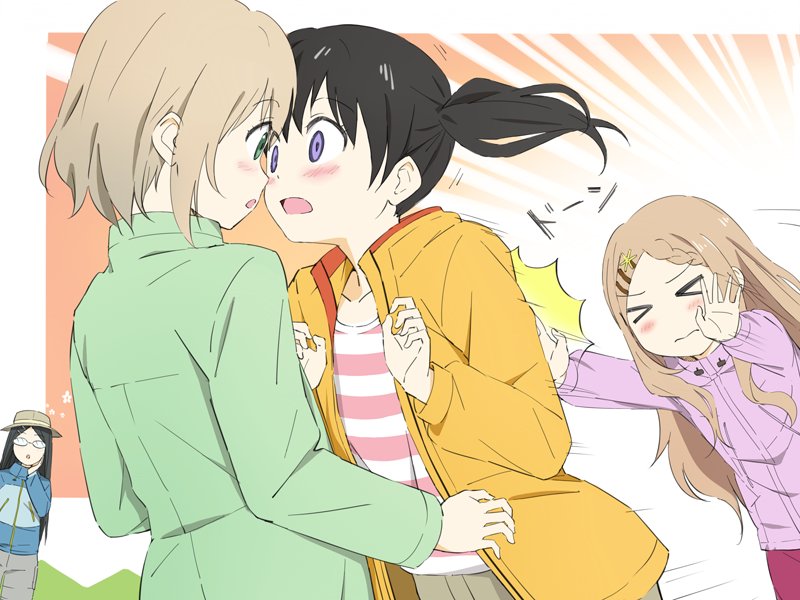 Komi028 Sep 19, 2018 10:00PM
Next episode.

Vankomycin Sep 19, 2018 10:32PM
When you REALLY REALLY ship your friends and need them to get with the fucking program.
Perlen297 Sep 19, 2018 11:06PM
I hopelessly really wanted to see these two kissing by episode 13. Sadly, the latest episode 12 is likely to be the closest to yuri we'll get from this show.
Serenata Sep 19, 2018 11:56PM
So there's one more episode? nice!
damn I really wanted this to happen

Mimiyaah Sep 20, 2018 9:55AM
Now kiss!

Sakura Cartelet Oct 1, 2018 11:34PM
Then hold hands...