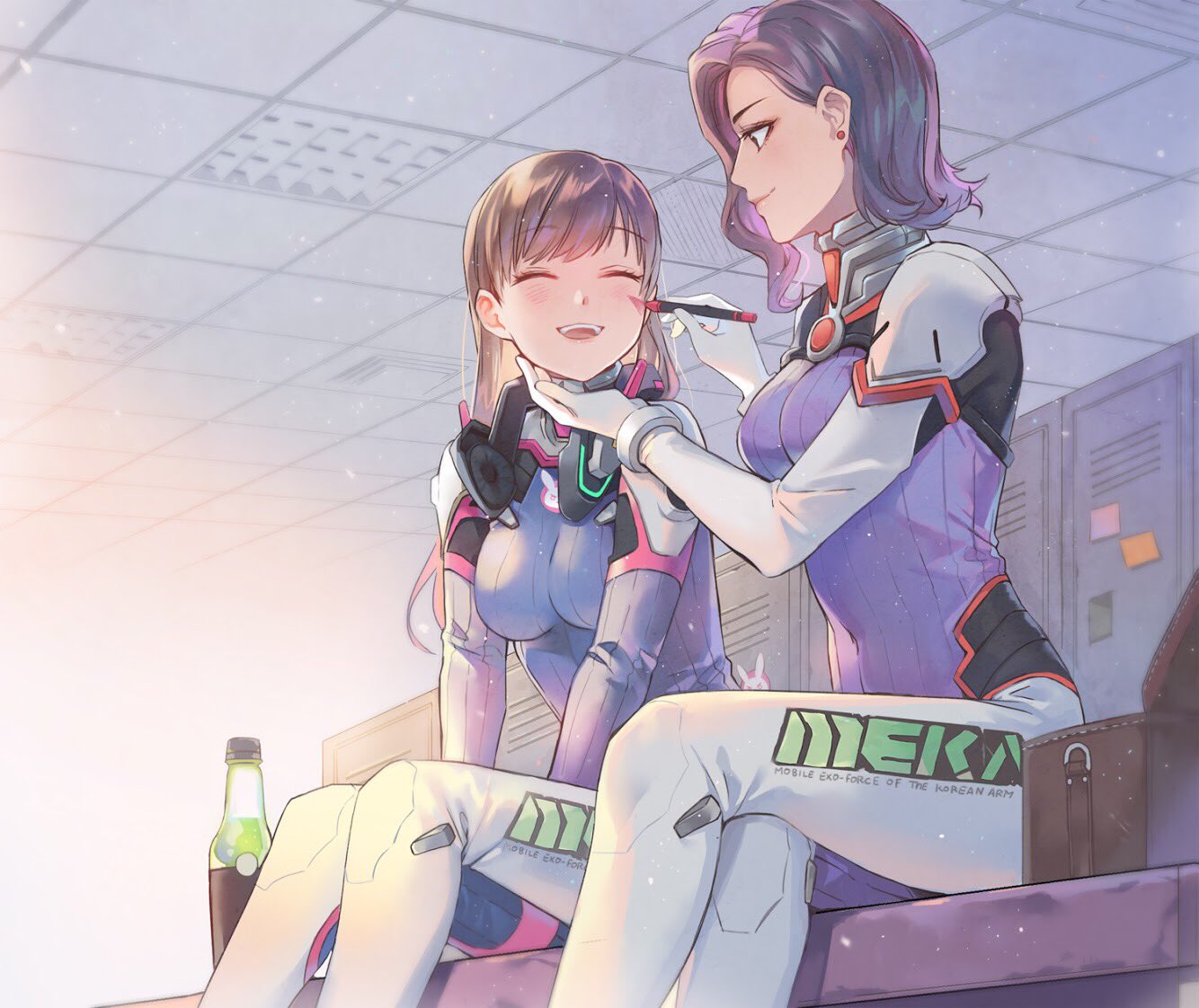 Nekofanatic Sep 11, 2018 10:05PM
Overwatch lore experts, who's D.mon?

SaikoSeal Sep 11, 2018 10:17PM
@Nekofanatic D.mon was part of D.va's esports team before they decided to fight the kishin together.They are both now in the same MEKA squad and live together with the rest of the squad.Their rooms next to each others and their names are similar which led to the shipping.

daydream_dog94 Sep 11, 2018 10:26PM
cute
Nekofanatic Sep 12, 2018 12:31AM
Thanks! :3

Froppy Sep 12, 2018 1:28AM
Thank you, Blizzard, for introducing us to D.va's newest amazing girlfriend.

AkiraH Sep 12, 2018 5:05AM
So what's their ship name? MonVa? VaMon??

Chikaon Sep 12, 2018 5:37AM
So what's their ship name? MonVa? VaMon??
Ive seen DvaMon going around as a tag.

Vankomycin Sep 12, 2018 7:28AM
"Double D" would be my suggestion

ripper9294 Sep 12, 2018 2:14PM
I swear, the first thing that came to my mind was "Why is Sombra wearing the same thing as D.va?"
In my defence I haven't seen the D.va video yet. Forgive me of my ignorance.

Ghostrama13 Sep 15, 2018 12:49AM
Add another to D.vas harem
last edited at Sep 15, 2018 12:49AM
Zephrias Apr 6, 2019 5:31AM
I'll be honest, this is the most ridiculous ship I've ever seen