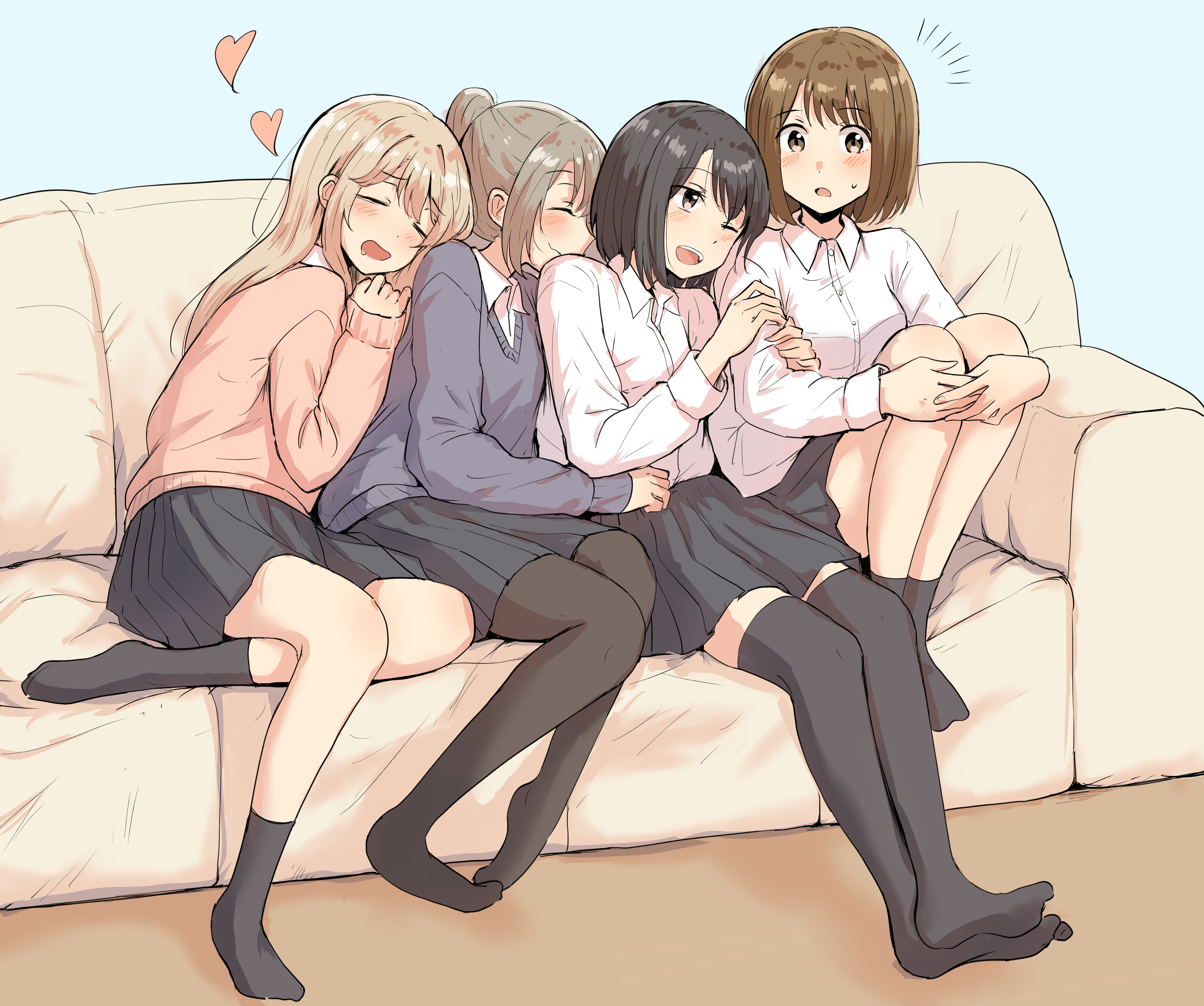 Lilliwyt Dec 3, 2021 8:58PM
Nice love train

SpencerSDH Dec 3, 2021 10:53PM
Poly stuff is so rare that whenever I see it it's like a part of my psyche has been edging for a looong time, and it's just one big release of oxytocin.
beccamyoui Dec 4, 2021 2:11AM
thought this was k-on polyam for a sec but more polyam rep pls
luinthoron Dec 4, 2021 5:26AM
Cute.

SeraphimofYuri Dec 4, 2021 6:09AM
Logical end to a Yuri Harem where the protagonist couldn't choose.

herenowforever Dec 4, 2021 10:37AM
Not really seeing poly here, nor harem. Just a love chain.

B-to480 Dec 6, 2021 2:20PM
Betock art is Best art ♥

Mr. Jones Dec 7, 2021 11:33AM
This artist's entire Pixiv is a goldmine.