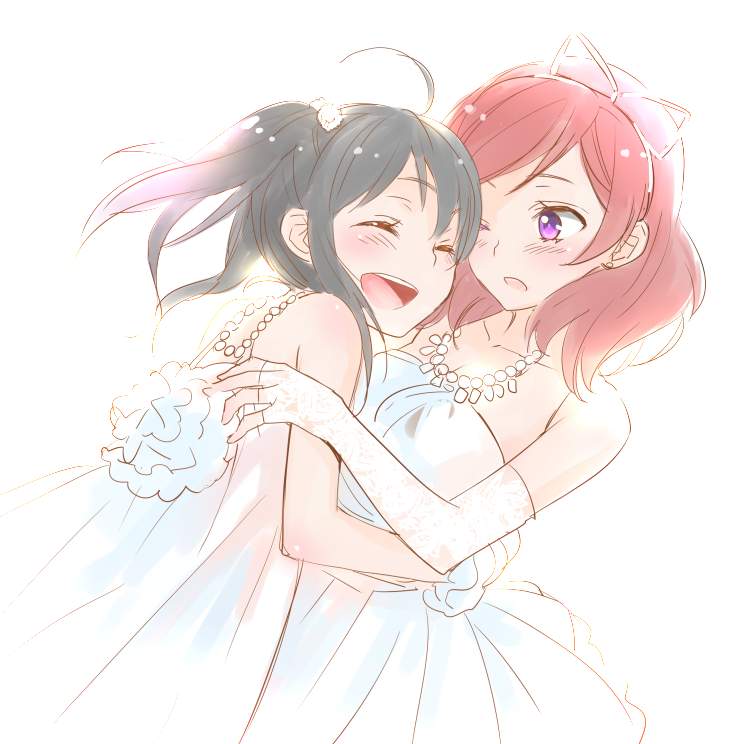 Throbelisk Jan 25, 2021 11:08PM
So blessed and so beautiful ( ͡ಥ ͜ʖ ͡ಥ)
KS YuuHaru Jan 26, 2021 12:41AM
Blessed picture UwU

Beefaroni Jan 26, 2021 5:20AM
#Blessed
BV Jan 26, 2021 5:50AM
Superblessed
elevown Jan 26, 2021 6:46AM
I love the outfits- Maki's transparent cat ears the same as that other outfits are a nice touch.
last edited at Jan 26, 2021 7:33AM

THINK86200 Jan 26, 2021 7:31AM
I always knew there was some great Yuri chemistry between those two girls! Maki and Nico are so perfect together that it's grand! Eternal blessings!
Perlen297 Jan 26, 2021 8:04AM
NicoMaki OTP

LionTrainer1 Jan 26, 2021 5:23PM
Hell yeah! More NicoMaki!

Jackanna9 Jan 26, 2021 10:16PM
I love Ooshima Tomo's work mostly NicoMaki
YuuKiDB Jan 28, 2021 3:10PM
Sasuga Ooshima Tomo always delivering masterpieces

rphjas Nov 22, 2021 6:29PM
Beautiful happy couple exuding love with each second!

Mimi nya Apr 30, 2022 2:08PM
#BLESSED
Nicomaki OTP
I miss them ....