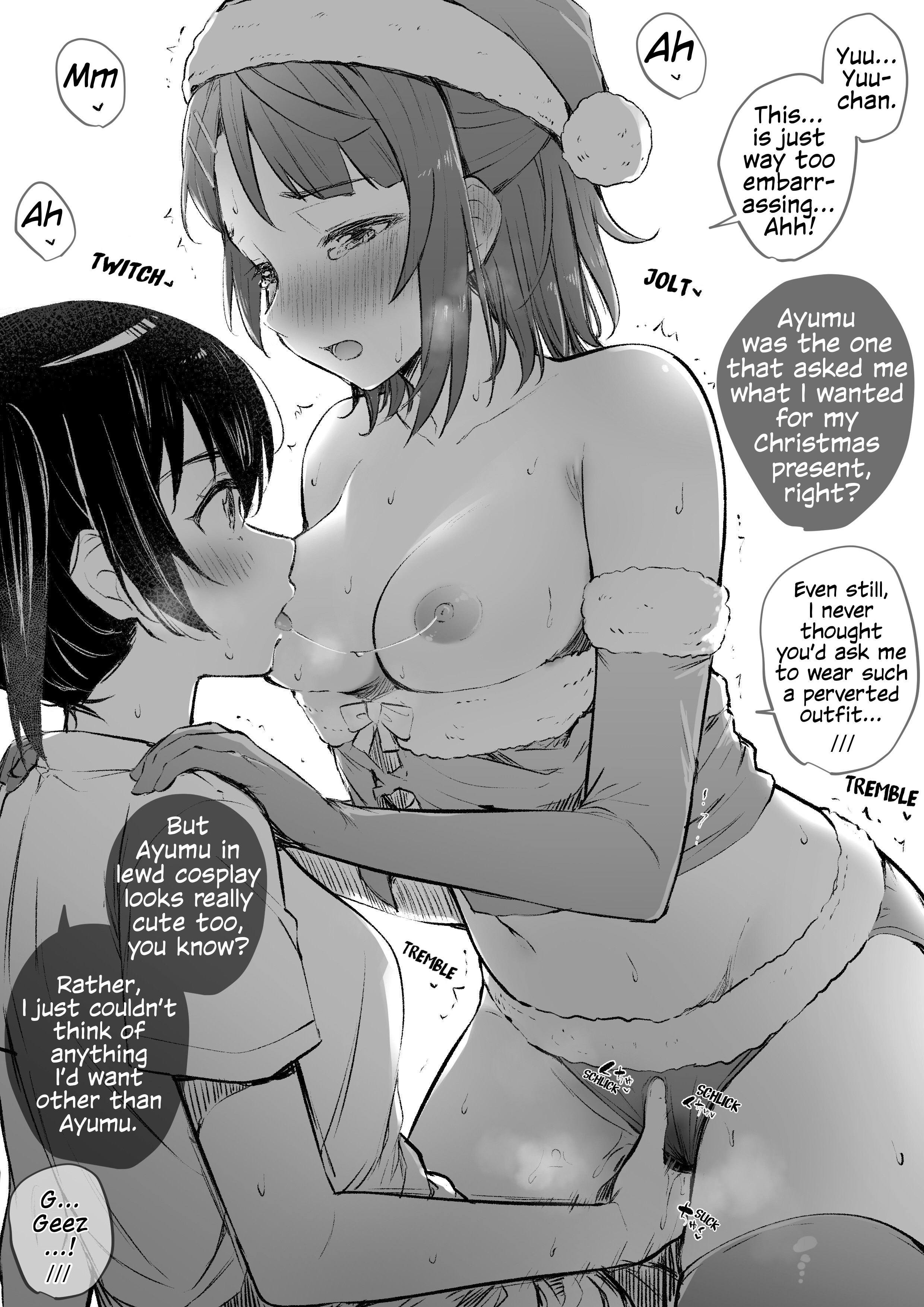 YotoHime Dec 25, 2020 10:40PM
Yay translated Kitaku
Amersion_ Dec 25, 2020 11:54PM
What a lovely Christmas present
Avempestad2 Dec 26, 2020 12:16AM
Saw this on Pixiv the other day, glad i can see this translated

meccermino Dec 26, 2020 2:45AM
a

Azero25 Dec 26, 2020 5:19AM
Harem protagonist at work.
I wish more of kitaku art was translated
raeminyr Dec 26, 2020 6:02AM
Holidays are a treat when we get this slew of wholesomeness.

AnonTL Dec 26, 2020 8:46AM
I'm still waiting on the other Kitaku stuff we've done to be properly approved.
There's also a second Christmas one from Kitaku that should be up, but it doesn't look like it's going to happen anytime either. Still, Merry Christmas, everyone.
Felloffalot Dec 26, 2020 3:41PM
All of the Kitaku images should probably just be one big image set. The man won't stop until every single permutation of Nijigasaki couples are drawn.

Yes_Cantaloupe Dec 27, 2020 3:06AM
ktk's stuff is just a bitch and a half to redraw/typeset, is the main issue for me

SSincere Dec 31, 2020 4:12AM
ktk is why I believe Nijigaku should be one big poly-gon.