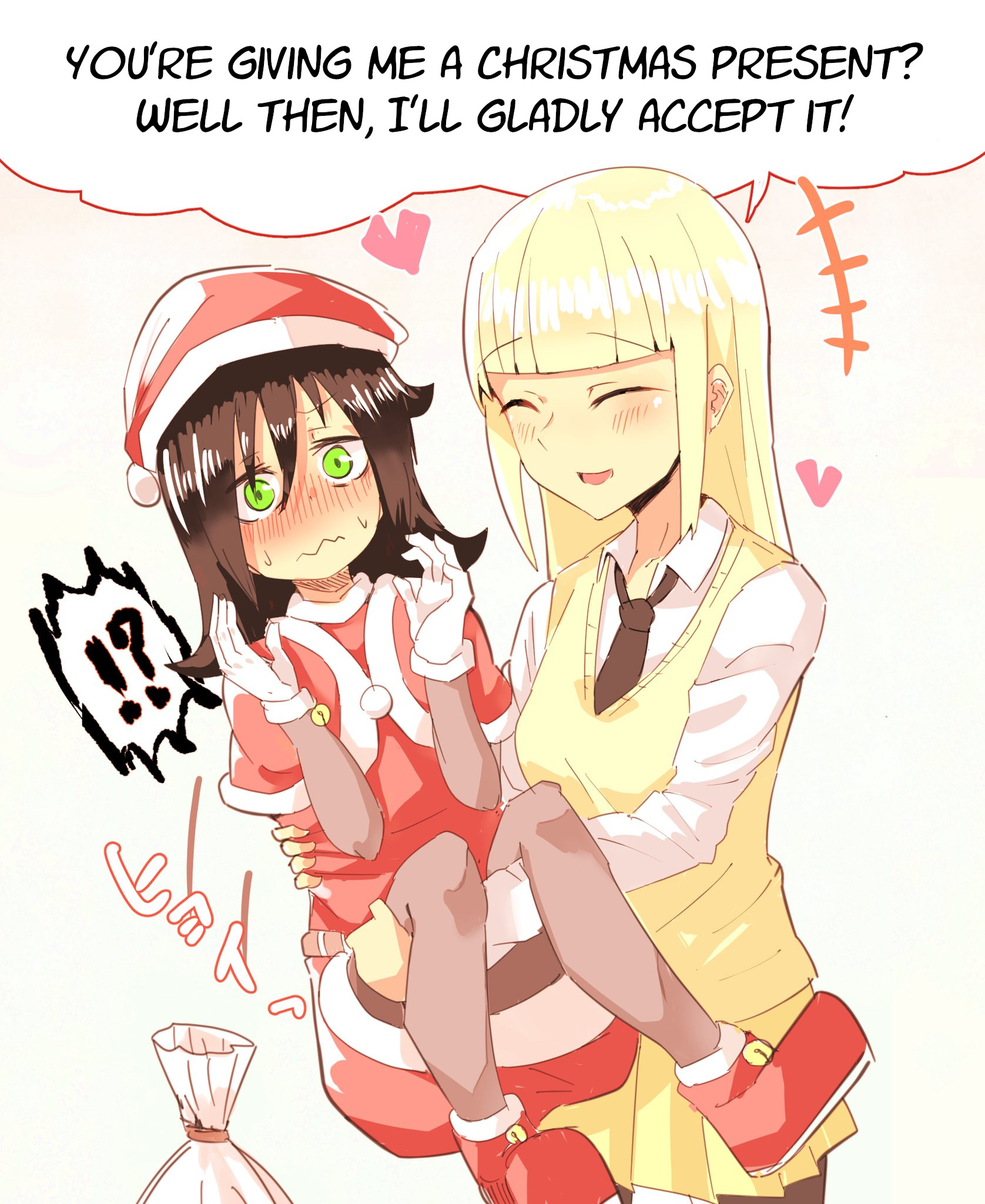 katewarner Dec 27, 2018 10:17PM
This just about sums up their relationship.

whitenight2013 Dec 27, 2018 10:39PM
Compared to the others, Asuka has been becoming a lot more popular lately

GrimEater Dec 27, 2018 10:51PM
Never seen again

almighty Dec 28, 2018 12:36AM
missing person: tomoko kuroki
Norainhere Dec 28, 2018 4:44AM
Considering that it's this artist's Asuka...yeah, Tomoko really should've known better. Unless she secretly wanted this to happen.

Snowave Dec 28, 2018 8:12AM
Haha, tomoko is the best gift!

Alkaiser Dec 28, 2018 12:24PM
Artist Commentary
"Katou's Christmas joke(the kind that's not really a joke)"
So yeah, Tomoko is her property now.

katewarner Dec 28, 2018 12:30PM
Asuka is like a big warm blanket. Yuri is like a heavy winter coat.
They'll both protect you from the cold. The question is whether you have any places you need to go.

kickap00 Dec 29, 2018 1:40AM
Katou x Tomo keeps me warm during the winter