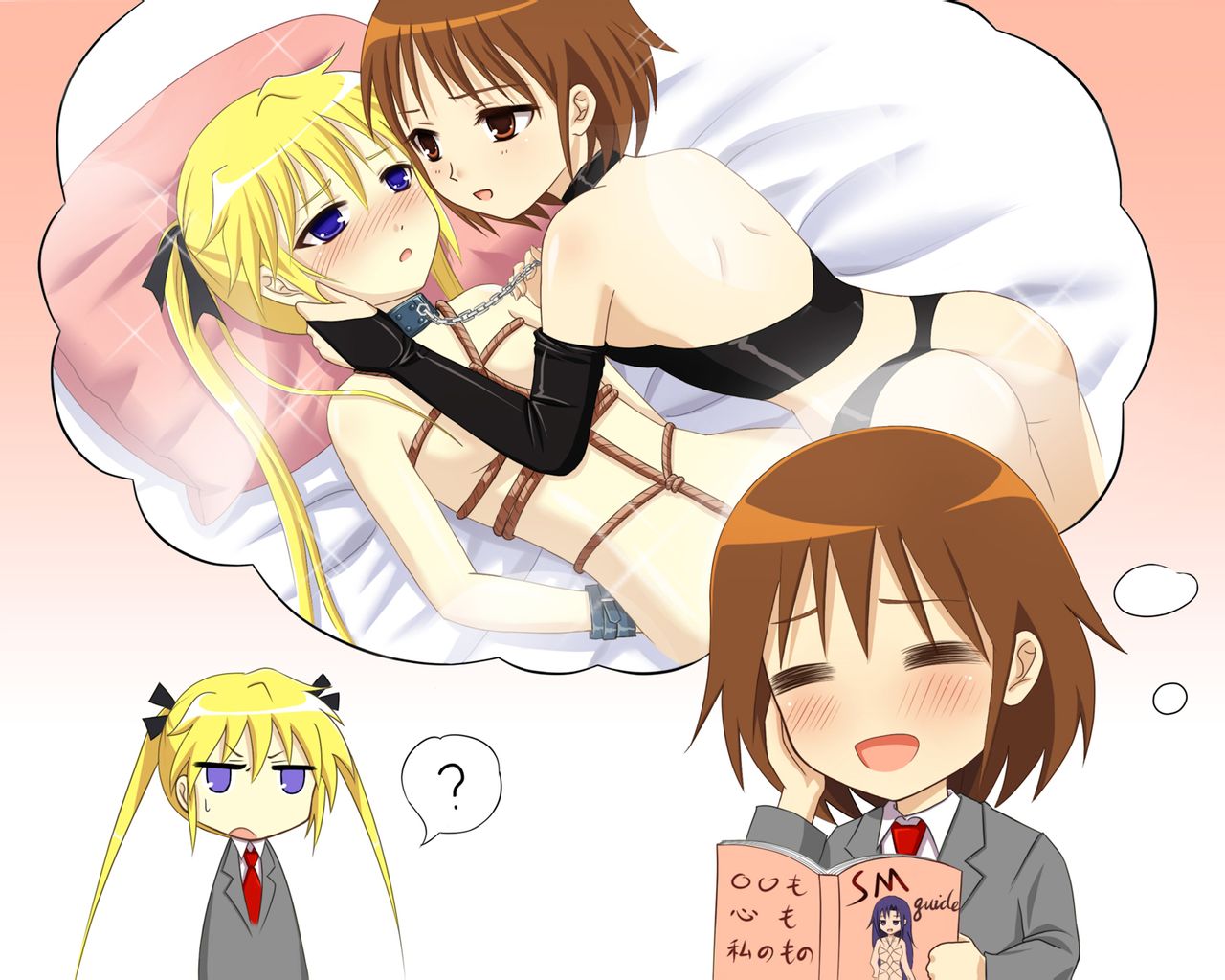 kamijavi Jan 7, 2014 8:52AM
Lol at the book.

Cultono Mar 17, 2014 1:32AM
=0_0=

Nezchan Mar 17, 2014 10:48AM
I thought it was NanoFate until I looked at the tags.
yukito Apr 22, 2014 9:59PM
ooohh my

almighty May 6, 2016 2:04PM
"Kill Me Baby season 2"

BakaChiki Aug 9, 2017 2:07AM
=\=
Polycell Aug 21, 2017 2:50AM
Though we all know the second she tried Sonya would turn the tables and tie up Yasuna, probably in a way that keeps those wrists dislocated(and possibly a few other joints).

Harry IC Mar 25, 2018 8:03AM
sweet

juanelric Mar 25, 2018 10:31AM
I need to watch this anime someday, seems like a fun watch.
But is there any actual subtext in it? xD