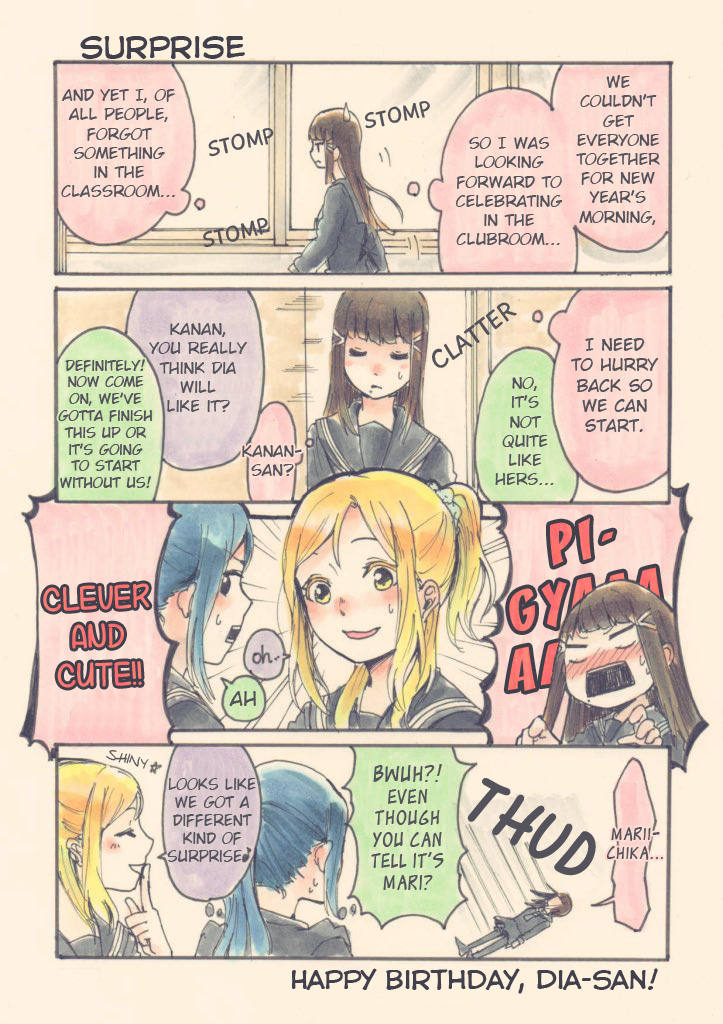 Unamended Jan 5, 2017 11:34PM
marichika
mint-leaf Jan 6, 2017 12:07AM
KASHIKOI KAWAII MARICHIKA
Homura E.N.D Jan 6, 2017 1:25AM
Marichika...harasho!!!

yuikumari Jan 6, 2017 1:30AM
<3
Valanz Jan 6, 2017 6:21AM
It's joke!

AkiraH Jan 6, 2017 4:10PM
Lol I seriously thought Dia get to meet with Eli for a second but this is nice as well

4noki Jan 6, 2017 4:59PM
Aahh. Beautiful. I died of cute when I saw the raws on twitter, but yay for translation~ Kashikoi~ Kawaii~
Mimiyaah Jan 6, 2017 5:45PM
So cute!
KevinCruelz Jan 8, 2017 11:06AM
<3
YuzuYuri Jan 13, 2017 1:14AM
Brothers and Sisters, Dia now have a new born fetish